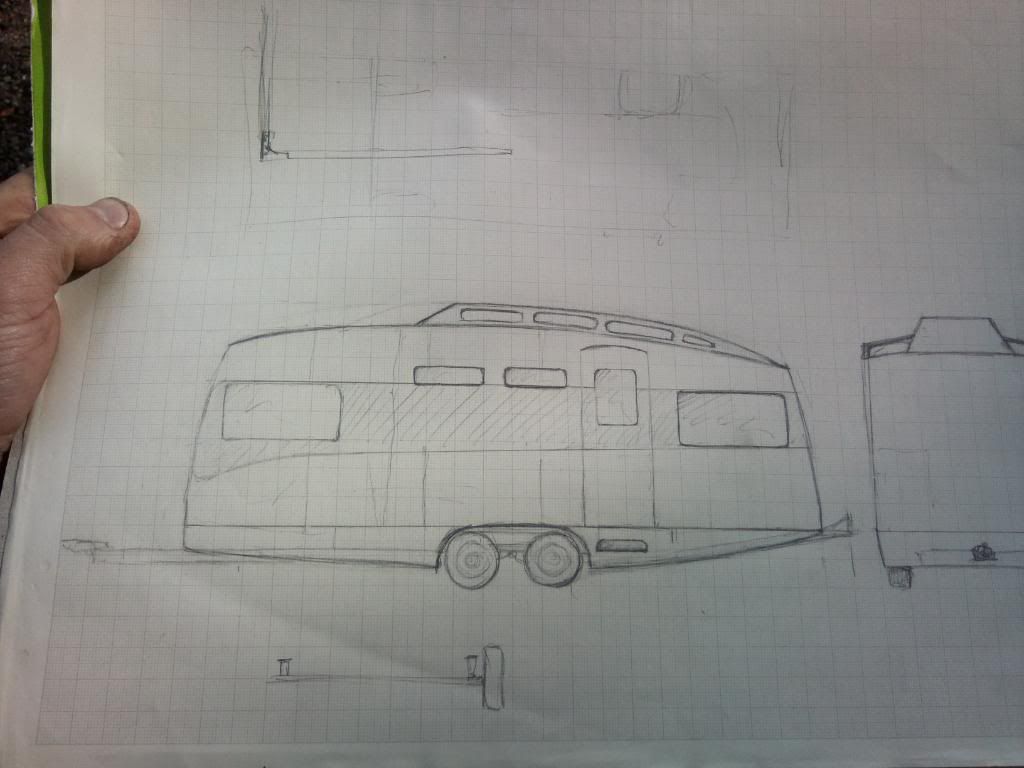 so, for my first post i will begin with an idea, the idea as put to me by a great friend.., he said, 'i want a trailer for living in, one that i'm not going to break' and this was pretty much the first thing that i drew,
7 metres long, loads of headroom, on a substantial chassis with plenty of ground clearance at the rear for those nasty cornish lane incidents, lots of glass, and most importantly it looks tasty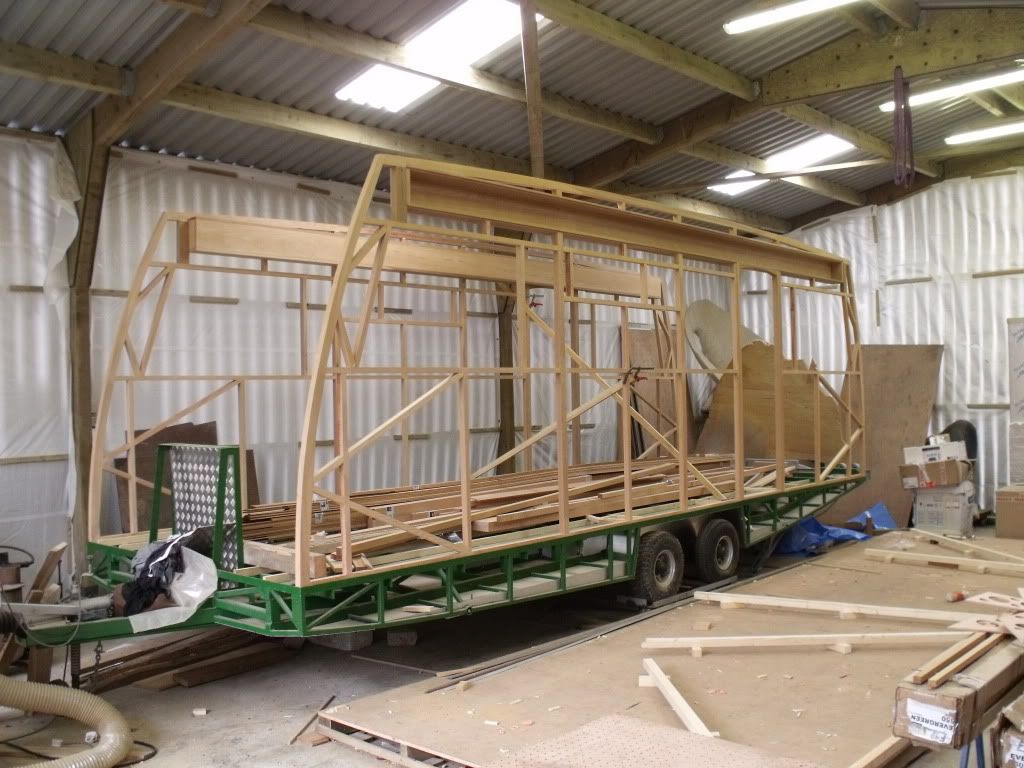 things have progressed slightly since then.
the whole gallery is here... chassis build and all .
traveltrailergallery
i'm now in the process of cladding the sides of the trailer in cedar strip and glassfiber clearcoat before fixing them permanently to the chassis..